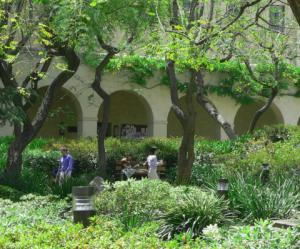 Pasadena is flourishing. Our downtown is exciting, energetic and inviting. Our other commercial areas are prospering. Our neighborhoods are welcoming and thriving.
Though the pandemic impacted Pasadena, the effects are slowly subsiding as our businesses, landmarks, cultural institutions and event venues return with full access and a full slate of programming. 
You can enjoy the elegance of the 1940s era while shopping on South Lake Avenue. In Old Pasadena, you can enjoy delicious food and drink from dozens of Chamber member restaurants and lounges and you can find the latest fashions, imports and much more at stores throughout Pasadena. 
A walk through any of our historic residential neighborhoods makes you feel like you are strolling through a bygone era.
Though compact, comfortable and safe, Pasadena has everything a big city can provide. Our business community is vibrant. Our cultural life is varied and engaging. Our downtown is exciting and alive. Our neighborhoods are safe, comfortable and scenic. And then there's the Rose Parade® and Rose Bowl® Game.
The Crown City has something for everyone. Visitors can find world class museums, galleries and performances. Pasadena offers top notch professional performances including Boston Court Pasadena, the Pasadena Playhouse and A Noise Within. Those seeking musical entertainment can find the Pasadena Symphony and the Pasadena POPS, as well as nightclubs specializing in jazz, rock and hip hop. A range of fine arts is available at museums as diverse the Pacific Asia Museum, the Williamson Gallery at Art Center College of Design and the Pasadena Museum of History.
Our architecture represents the best of the 19th, 20th and 21st centuries, from the recently restored City Hall, the Rose Bowl and the Central Library to the famed Greene and Greene designed ultimate bungalows and homes designed by Frank Lloyd Wright, Conrad Buff, Paul Williams and Myron Hunt. Craftsman-era neighborhoods are scattered throughout Pasadena, along with newer buildings by internationally known designers and architects, all comprising the unique environment that is Pasadena.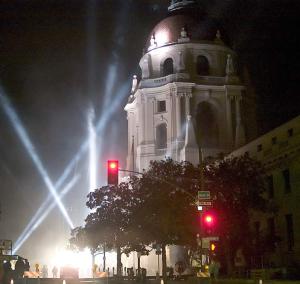 Shoppers can choose from trendy boutiques, internationally renowned retailers, traditional stores, national chains, uniquely Pasadena stores and two of the best swap meets in the country. Dining opportunities are available to satisfy every palate and meet every budget. Pasadena also offers a comprehensive range of recreational facilities for those seeking outdoor and indoor opportunities.
A short drive or cab ride will take you to world class museums, gardens and theaters where you can see masterworks, hear great music or see world premiere performances – all in Pasadena. In a single day, a visitor to Pasadena can see beautiful Descanco Gardens, visit the Wrigley Mansion, home of Pasadena's Tournament of Roses Association, hear our world renowned Pasadena Symphony perform Beethoven's Eroica and finish the evening off with a late dinner at Bistro 45. Regardless of your budget, you can find terrific entertainment, cultural and dining experiences in Pasadena.
The Gold Line light rail makes it easy for anyone to travel within Pasadena quickly and conveniently for less than it costs to park a car for two hours. It is also only a twenty-five minute trip on the light rail to downtown Los Angeles.