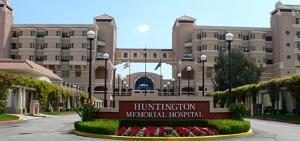 Pasadena is served by the excellent Huntington Memorial Hospital.  The Community Health Alliance of Pasadena serves the needs of many Pasadena residents who cannot afford health insurance or private health care options.
Kaiser Permanente maintains its southern California headquarters in Pasadena. Kaiser also has an extensive network of doctors and providers in Pasadena.
Shriner's Children's Medical Center opened adjacent to Huntington Hospital.
Pptum Health has facilities and doctors' offices in Pasadena. Healthcare Partners also operates an urgent care center on Fair Oaks Avenue.
UCLA Health has expanded in Pasadena offering specialized care as well as general pracitce offices here. 
Keck Medical Center of USC, University of Southern California, has offices and provides services in Pasadena, as well.
To the east of Pasadena, City of Hope gives the finest care for cancer patients of all ages and does important cancer research. 
Huntington Medical Research Institute is at the forefront of medical research and is among an active cluster of biomedical research facilities in Pasadena.
Pasadena is home to doctors, dentists and health practitioners in all fields. Seniors can find geriatric serves and some of the finest senior and assisted living facilities in Southern California.
For Chamber members who provide health, medical or senior citizen services, please click here.