The Pasadena Chamber has enjoyed the membership of many and diverse companies. We celebrate each new member and value those who renew their investment in the Chamber. 
Thank you to Bryan Muth of Pasadena Private Wealth for recruiting the most new members during the most recent Fiscal Year. Pasadena Private Wealth received a 1/2 page color ad in our annual Business Directory (valued at $2,390). 
The person or company who refers the most new members in the Fiscal Year receives a full-color, 1/2 page ad in the printed Pasadena Chamber Business Director and the Pasadena Chamber Visitors Guide (a $2.390 value). The ad will appear in the front section (editorial section) of the publication.
We are very pleased to welcome two new Leadership Circle members to the Pasadena Chamber:
BYD-RIDE and Crown Castle joined at the Bronze level and will receive benefits and sponsorship of Chamber events as part of their membership.
BYD-RIDE is the largest manufacturer of electric vehicles in the world with headquarters in Pasadena and a plant to build electric busses in Palmdale. 
Crown Castle installs broadband infrastructure in partnership with clients such as Verizon.
At the Pasadena Chamber we value the loyalty of our members very much and are pleased so many continue as members, some for decades and some even for a century or more.
These companies celebrated milestone anniversaries as Pasadena Chamber members:
FIVE YEAR ANNIVERSARIES: Pasadena City College, Roscoe's House of Chicken n' Waffles
FIFTEEN YEAR ANNIVERSARIES: Cushman & Wakefield; Ruth's Chris Steak House
TWENTY-FIVE YEAR ANNIVERSARY: Shuster Advisory Group
THIRTY YEAR ANNIVERSARIES: The Business Park of Pasadena, Pasadena Convention Center


--------------------------------------------------------------------------------------------
The Pasadena Chamber was pleased to be on hand to help members celebrate: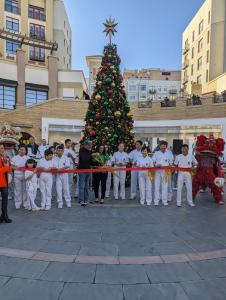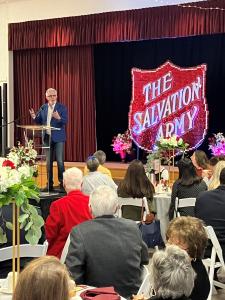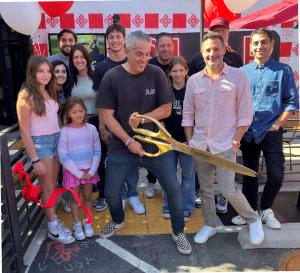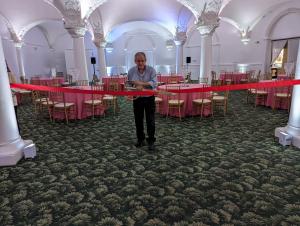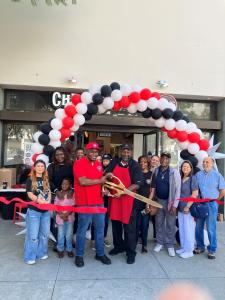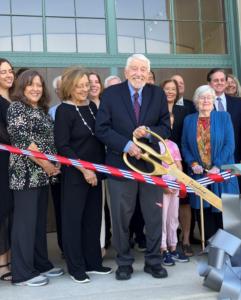 The Pasadena Chamber welcomes new businesses to the Greater Pasadena area. At our monthly networking events we recognize those who recently joined the Chamber:
In November, we met these new members: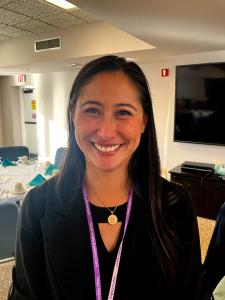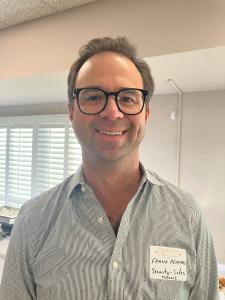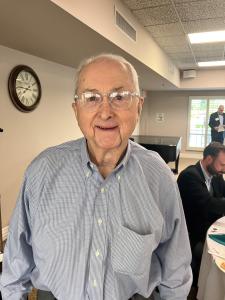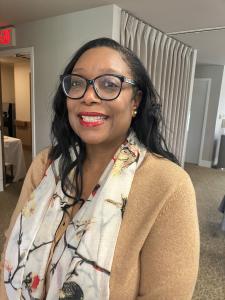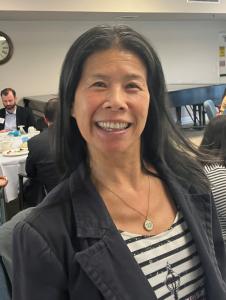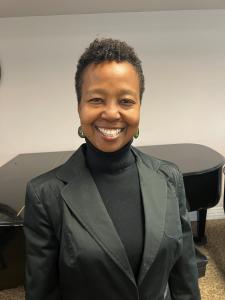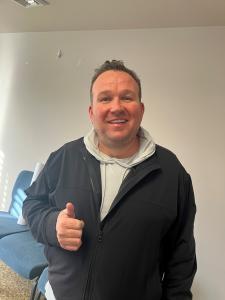 In October, we introduced: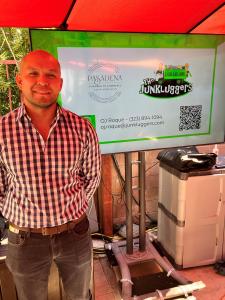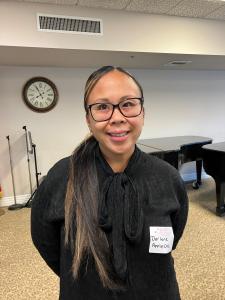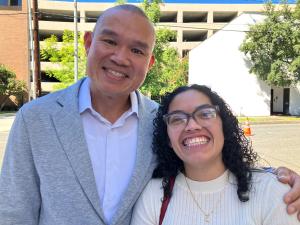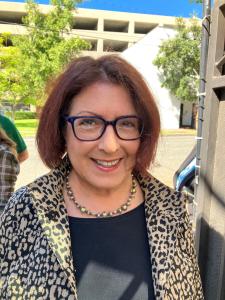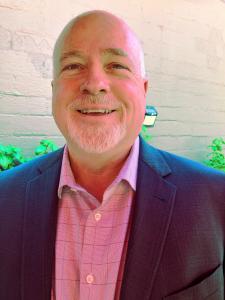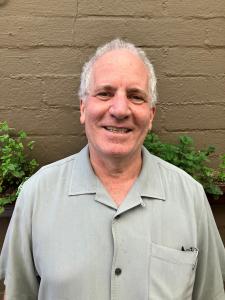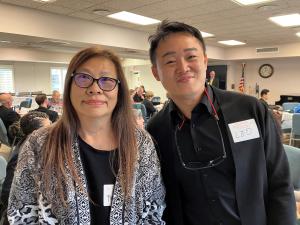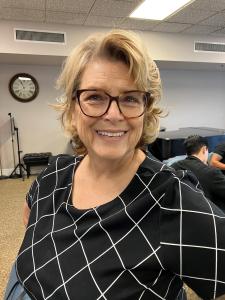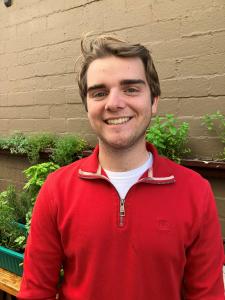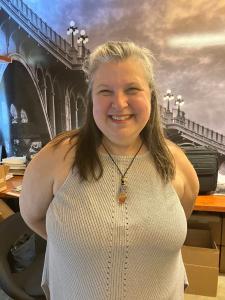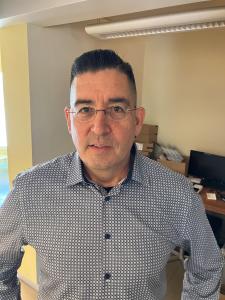 These companies joined the Pasadena Chamber of Commerce in October:
AlexPlaysCello, Alex T. Sanchez, (323) 723-5372

AppleOne Employment Services, Darlene Vergel De Dios, (626) 463-0657

At Home, Kelly Linthicum, (325) 262-1643

Buuz Software, Inc., Tobias Schopf, (408) 676-8079

Coco, Carl Hansen, (310) 426-8831

Dena Dahilig Voiceover, Dena Dahilig, (310) 428-3699

E J Olson Law, Eric Olson, (818) 245-2246

Garni Meat Market, Harout Khachoyan, (626) 798-2676

Generational Law Group, Jonathan Smith, (626) 710-4993

Global Management Resources-Orchid Elegance, Polly Cheng, (626) 822-1449

Kindred Dentistry, Emily Chen, (626) 269-2692

LA Bookkeeping & Business Management Services, Dana Kelly, (626) 905-3303

Merrill, Diane Grohulski, (626) 356-2062

Nicole Cheung D.O., Inc., Nicole Cheung, (626) 765-4182

Purify Wellness Medspa, Sheila Foster, (626) 755-0954

Seniors Helping Seniors, Michael Casalino, (626) 702-2433

Slab, Tiara Henry, (818) 605-3631

Wake and Late, Benjamin Richter, (310) 270-5972

Wedbush Securities, Harrison Gulla, (213) 688-4403
These companies invested in their future prosperity by joining the Pasadena Chamber in September:
Barb Hauser Photography, Barb Hauser, (626) 328-4086
Chris GFX, Chris Sulzbach
Clarity & Growth Center for Psychotherapy, Kellum Lewis, (626) 765-1753
Crown Castle, Stephen Garcia, (562) 665-9421
Garvey Roofing Company Inc., Vicki Knight, (626) 358-9208
Gig Talent, LLC., Patti Traglio, (818) 585-6147
MCS Burbank, LLC., Steve Mora, (661) 904-0094
Modlock Safes and Security, Frank Renfro, (310) 804-5302
Onni Paseo, LLC., Kristin Tonkin, (626) 795-9100
Tai Ji Men Qigong Academy, Duncan Lee, (626) 314-3093
That 1 Painter, David Wang, (626) 626-3612
The Kensington Sierra Madre, Jodie Kendall, (626) 355-5700
The Langley Stone Group, Inc., Letrice Barge, (626) 602-3032
Window Wizards California, LLC., Willem Downing, (323) 640-5425
 
We appreciate every member who can continue to invest in the Chamber, especially during challenging financial times.
These companies renewed their membership in the Pasadena Chamber in October: 
ONE TO FIVE YEARS
Green Ladder Roofing
Pasadena City College
Roscoe's House of Chicken n' Waffles
Saybrook University
Southern California Infusion Therapy
Verizon
SIX TO NINE YEARS
Allegra Consulting, Inc.
Altadena Recovery Center (Accredited by the Joint Commission/Non-Profit Corporation)
Business 4 Business Think Tank
California Institute of Advanced Management (CiAM)
Chick-fil-A
Cunningham Legal
De Pietro Holdings, LLC
Farmers Insurance Alsabery Agency
Foothill Restaurant
Hackler Flynn & Associates, APC
John Robinson Consulting, Inc.
Missionwell, LLC
P. I. E., Inc. – Accounting Management Services
Power Trip Rentals
TEN TO FOURTEEN YEARS
301 Organics
Berkshire Hathaway HomeServices Golden Properties
Cancer Support Community Pasadena
Elizabeth House
Foothill Communications
Greg McLemore
Mayfield Junior School of the Holy Child Jesus
Mel Cohen Insurance Services
Merry/San Marino Plumbing
Pasadena Hastings Center
RE/MAX Premier Properties
Town & Country Event Rentals
YWCA Glendale & Pasadena
FIFTEEN TO FIFTY YEARS
Alliance Francaise de Pasadena
Brookside Golf Club
Business Park of Pasadena, The
Cushman & Wakefield
Dewey Pest Control, Inc.
Dolphin Rents, Inc.
El Cholo Restaurant
Eugene Masuda
Five Acres – The Boys' & Girls' Aid Society of Los Angeles County
Hey Media
Hillsides
Pasadena Convention Center
Pasadena Fire Fighters Local 809
Pasadena Heritage
Pasadena Humane
Pasadena Masonic Temple
Pasadena Unified School District
Principles Inc. dba Impact
Ruth's Chris Steak House
Shuster Advisory Group
Terraces at Paseo Colorado
Walden School
MORE THAN FIFTY YEARS
Volkswagen Pasadena, 62yrs
Vroman's Bookstore, 102yrs
 
These companies renewed their investment in the Pasadena Chamber of Commerce in September:
ONE TO FIVE YEARS
1 Driving School
Best Online Traffic School
Burrito Express
Champion Charter Bus Los Angeles
Clifford Swan Investment Counselors
Cordova Café & Bottleshop
Elements Dance Space
Float Coffee Shop
J.P. Morgan Private Bank
Lloyd Pest Control
Los Angeles Charter Bus Company
M & R Professional Services
Michelle M. Min – Coldwell Banker Realty
National Charter Bus Los Angeles
Netready
Vardanyan Law Firm
Whitmore Rare Books
SIX TO NINE YEARS
Cottage Co-Op Nursery School
Cozy Stylish Chic
TEN TO FOURTEEN
Chandler School
Clearman's Galley, aka The Boat
DCG Technical Solutions, Inc.
Edgewood Realty Partners LLC
Marx/Okubo Associates, Inc.
MonteCedro
Pasadena Community Foundation
Pie'N Burger
Romero Law, APC
Schweitzer Law Partners
Servpro of Arcadia & Pasadena North
Westcoast Companies, Inc.
FIFTEEN TO FIFTY YEARS
A.J. Longo & Associates
Arroyo Parkway Self Storage
Budincich Chiropractic Clinic, Inc.
Clearman's North Woods Inn
Day One
ForensisGroup
Grandview Foundation, Inc.
HEAR Center
J's Maintenance Service, Inc.
LACERA (L.A. Co Employees Ret. Assoc.)
Maranatha High School
Orswell & Kasman, Inc.
Pacific Harps
Pasadena Conservatory of Music
Pasadena Scottish Rite
Redstone Commercial Real Estate
Tokio Marine Management, Inc.
Union Station Homeless Services
MORE THAN FIFTY YEARS
Boys & Girls Club of Pasadena, 57yrs
Fuller Theological Seminary, 78yrs
Jenkins Bowler, LLP, 72yrs
Lewis Roca, 69yrs
Pasadena Rose and Crown Hotel, 57yrs
 
Cover