Here are some useful links to resouces and offices that may be necessary or useful for your business or start-up:
Business License (www.cityofpasadena.net/Finance/License/)
Planning and Permitting (www.cityofpasadena.net/PlanningandDevelopment/)
Economic Development Office (www.cityofpasadena.net/EconomicDevelopment/)
Future Yourself here (https://www.futureyourselfhere.com/) Information on Pasadena's economy, demographics and more.
City of Pasadena resources for business (www.cityofpasadena.net/Business/#Business%20Assistance)
Los Angeles County Development Authority (Community and Economic Development Division) (https://wwwa.lacda.org/economicdevelopment/smart-funding) Can provide funding through loans for businesses and grants for facade improvements.
Workforce Investment Board (www.foothilletc.org) Workforce and hiring support, lay-off assistance and more.
Old Pasadena Management District (www.oldpasadena.org)
Pasadena Convention and Visitors Bureau (www.visitpasadena.com) Visitor, convention and meeting space provider.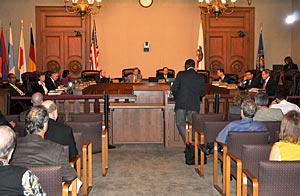 Playhouse District Association (www.playhousedistrict.org)
South Lake Avenue Business Association (www.southlakeavenue.org)
Health Department (www.cityofpasadena.net/PublicHealth/) Restaurant health permits
Fire Department (www.cityofpasadena.net/Fire/) Fire inspection and certification, firepermitsfor restaurants and events.
Code Enforcement (ww2.cityofpasadena.net/planning/deptorg/insp/codehome.asp) Problem property assistance.
Pasadena Water and Power Department (www.cityofpasadena.net/waterandpower/)
Service Corps of Retired Executives SCORE (www.scorela.org) Free coachingand assistance.
Small Business Administration (Los Angeles Area (www.sba.gov/localresources/district/ca/la/index.html) Small business loans, coaching ans assistance.
Small Business Development Center at Pasadena City College (www.pccsbdc.org) Advice, workshops, coaching for small businesses and start-ups.