Dance Studios
Cleary Irish Dance
Phone: (818) 886-3459
Website: clearyirishdance.com
Dance Street Studio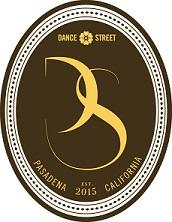 Phone: (626) 791-7746
Website: DanceStreetCA.com
Contact: Nikolay Voronovich
Cozy neighborhood dance studio available for all levels, from beginners to professionals. Group and Private lessons, Wedding Dance, and Event Space. Escape the daily routine! Discover your hidden talents! Dive into your passion!
Elements Dance Space
Phone: (626) 817-9988
Website: www.elementsdancespace.com
Contact: Tu DeVera
EDS is a 10,000 square foot facility that offers dance and fitness classes for youth to adults, from beginners to professionals, as well as intensives, workshops, company rehearsal residencies, private lessons, event space rentals, and more. EDS offers 5 rooms, all with new floors, and ample parking.