Kinemetrics, Inc.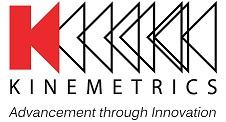 Phone: (626) 795-2220
Fax: (626) 795-0868
Website: www.kinemetrics.com
Contact: Veronica Paredes
Kinemetrics is the only company that not only designs and manufactures seismic instrumentation, but also supports and runs several substantial size seismic networks in several countries. Among the largest are the Italian Civil Defense Network (Dipartimento Protezione Civile, DPC) of ~500 stations with 99.2% uptime, as well as the NSF funded USArray TA, part of the EarthScope project (www.earthscope.org/). In the case of the USArray, Kinemetrics provides support around the clock for ~500 seismic stations generating more than 2,800 data streams and the USArray Network Facility (http://anf.ucsd.edu/) acquiring almost 23,000 SOH channels and achieving a stunning 99.5% data availability based on more than 5 years of operation! Moreover, another 100 stations of the Plate Boundary Observatory (PBO; http://pbo.unavco.org/) project implemented the ASPEN solution as well.