Telecommunications & Utilities
AT&T
Phone: (310) 964-1295
Fax: (310) 964-4808
Website: www.att.com
Contact: Noel E. Pallais
AT&T Mobility-Colorado
Phone: (626)396-0100
Fax: (626)396-0101
Website: www.att.com
Contact: David Terreri
AT&T Mobility-Foothill
Phone: (626)351-6101
Website: www.att.com/wireless
Contact: Anna Strother
Crown Castle
Phone: (562) 665-9421
Website: crowncastle.com
Contact: Stephen Garcia
Foothill Communications

Phone: (626) 744-9292
Website: www.foothillcommunications.com
Contact: Kenji Luster
Foothill Communications is the only full service two-way communications dealer in the Pasadena area. We are an authorized dealer for Motorola, Kenwood, & Vertex/Standard Radios and Globalstar Satellite Phones. We provide Sales, Radio Rentals, Vehicle Installations, Service and Consulting.
Gas Company, The
Phone: (800) 427-2200
Fax: (626) 443-0898
Website: www.socalgas.com
Contact: Helen Romero Shaw
KPCC/So. California Public Radio
Phone: (626) 583-5100
Fax: (626) 583-5105
Website: www.kpcc.org
Contact: Mark Crowley
Micro Trends of Pasadena, Inc.

Phone: (626) 432-5990
Fax: (626) 432-5992
Website: www.micro-trends.com
Contact: Rick Khan
Micro Trends is a technology and communications provider for small to mid-size businesses. our services include cloud computing, backup and storage, 3CX phone system, managed services, repairs, and computer products. we are a leading 3CX Certified Premium Partner! Elevate your business technology with Micro Trends.
TeamLogic IT of Pasadena
Phone: (626) 381-9983
Fax: (626) 381-9817
Website: www.teamlogicit.com/PasadenaCA
Contact: Justin Tsui
TextMarks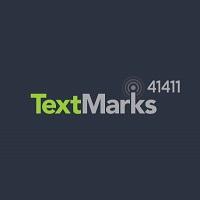 Phone: (800) 696-1393
Website: www.textmarks.com
Contact: Tania Smith
TextMarks is mass text messaging provider offering a simple and reliable way for businesses to reach and engage their community through SMS. Whether you are a retailer who wants to send mobile coupons or a business that wants to reach your employees, you can do it all through text. Trusted by small businesses, big brands and many of the largest transit agencies in the U.S., our team can help! Learn more at www.textmarks.com or call us directly at 800-696-1393. 
Tierzero

Phone: (213) 784-1395
Website: tierzero.com
Contact: Mike Gach
Tierzero provides business-class Phone, Internet, and Managed IT services to businesses across the US. Tierzero began over 20 years ago as an effort to disrupt the telecommunications industry, so we understand the frustration when it comes to dealing with the big phone companies. We believe it's our job to make the lives of business owners and IT managers less complicated and deliver an elegant solution that works with the least amount of hassle.

Our main office is located in Pasadena. Ask about our discount for Pasadena's business owners.
Verizon
Phone: (800) 922-0204
Website: verizon.com
Xericloud

Phone: (626) 768-7800
Website: https://xericloud.com
Contact: Derek Laing
Work from Anywhere? Our portfolio of solutions provides the technology you need: Security, Cloud Desktops, Cloud Servers, Cloud Phone Systems, and Optimized Internet Connectivity – supported by Help Desk 24x7x365.
Xericloud is your local source for Managed Cloud, Security, and Connectivity. We have been providing IT Support, Managed Services, and IT Consulting to businesses in Pasadena since 2007.
We are consultants, resellers, direct providers, and referral partners with over 200 technology vendors.
Contact us today for better technology experiences.